Pirelli P Zero Tyres Available in Havant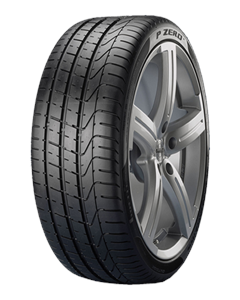 P Zero
A reference point for the Ultra High Performance segment, it is characterised by an asymmetric tread pattern. Ideal for all top of the range sports and high-powered cars, it can also be considered for powerful mid-range vehicles.
A milestone in the development of the Pirelli range, Pirelli P ZERO™ has been chosen as original equipment for the most performance orientated and powerful models on the market. Its asymmetric tread pattern improves braking performance and enhances handling and control. Excellent in wet conditions with improved safety in potential aquaplaning situations.
Its new nano-composite compound ensures maximum grip and stability. The structural integrity of the tyre improves steering response, which is essential in sports driving, and also ensures uniform tread wear.
The special "S-shaped" grooves in the tread area deliver lower cabin noise levels, enhancing driver comfort.
The selection of Pirelli winter and summer car tyres is characterized by the presence of multiple and different cost-effective solutions.
Approved for: Alfa Romeo, Aston Martin, Audi, Bentley, BMW, Ferrari, Ford, GM, Jaguar, Lamborghini, Lotus, Maserati, Mercedes, MINI, Porsche, Seat, Volkswagen
There are 121 reviews for P Zero
Overall rating
27/10/2020

LAND ROVER DISCOVERY
I drive an electric vehicle so road/tyre noise is noticeable with these P zeros. Wear is also a major factor but the P Zeros hold up better than average in my opinion. Handling however, which is the most important criteria, is really good. Very impressed. Will stick with them all round for the foreseeable.

Show/hide review score breakdown
16/09/2020

MERCEDES C CLASS
15/06/2020

MERCEDES E CLASS
22/05/2020

VOLKSWAGEN GOLF
22/04/2020

MERCEDES C CLASS
16/04/2020

LAND ROVER DISCOVERY SPORT
01/04/2020

MERCEDES E CLASS
29/03/2020

MERCEDES E CLASS
28/03/2020

MERCEDES GLE-CLASS
26/03/2020

MERCEDES C CLASS
25/03/2020

MERCEDES C CLASS
20/02/2020

MERCEDES E CLASS
17/02/2020

MERCEDES-BENZ E350 BLUEF-CY SPORT CDI A
31/01/2020

AUDI A5 S5 FSI QUATTRO S-A
25/11/2019

AUDI A6 S LINE TDI CVT
10/11/2019

AUDI S3 BLACK ED TFSI QUATTRO S-A
08/11/2019

JAGUAR XF V6 S D AUTO
22/03/2021

MERCEDES E CLASS
15/07/2020

JEEP GRAND CHEROKEE
18/06/2020

PORSCHE CAYENNE
08/06/2021

MERCEDES-BENZ E 220 D AMG LINE AUTO
05/05/2020

LAND ROVER DISCOVERY SPORT
08/07/2021

MERCEDES SL 350 AUTO
12/07/2021

BMW 520D M SPORT AUTO
My car had brand new rear tyres (Dunlop) when I bought it in Oct 2018. They needed to be replaced by Aug 2019 having done around 16,000 miles. I'm not an aggressive driver and most of those miles would have been done on the motorway. I decided to go with Pirelli's as they had a better all round rating. Since fitting the Pirellis I have not had any handling incidents on which I could base any negative comments. I've now done c.9,000 miles on these tyres and they have plenty of life in them yet.

Show/hide review score breakdown
25/08/2021

VOLKSWAGEN GOLF GTI PERFORMANCE S-A
29/03/2020

VOLKSWAGEN SCIROCCO

Very happy with my new tyre after hitting a pot hole.